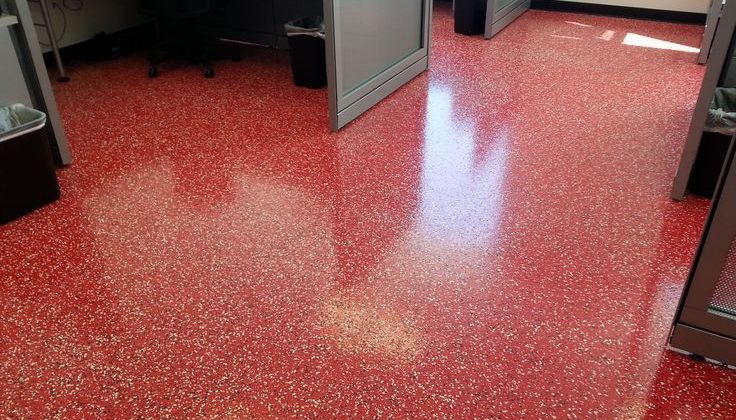 What is epoxy and where is it applied?
Making buildings resistant to environmental effects has always been one of the most critical discussions and research topics in the construction industry. Epoxy surface coatings are used in all kinds of land and sea structures against nature's worst conditions (wind, storm, wave, thermal changes, freezing-thawing, pollution, chemical effects, etc.) and industry (mechanical, physical, and chemical). It is a group of technological building materials developed to protect the interior and exterior by covering them with aesthetic materials. In addition to these, epoxy materials are used for bonding and fastening construction materials of different structures due to their superior adhesion, mechanical and physical strength.
The areas where it is used can be listed as follows depending on the application style and product selection;
Bonding of reinforcement and iron; for bonding stone, steel, aluminum, and even wood.
In reinforced concrete; in planting sprouts for the purpose of forming anchors.
As a thin coating material on concrete, plaster, metal, ceramic, polyester, and epoxy surfaces in structural connection and repair works.
In the assembly of prefabricated concrete elements and columns; in the repair of cracks and fractures.
As a surface protective coating.
As an adhesive resin for fresh bonding concrete, old hardened concrete, or mortar.
As an anti-wear coating surface.
For bridge carrier plates, machine feet, fastening bolts, smooth surface, and durable productions on train rail lines.
For the purpose of strengthening the structures in case of increased loads, damage, and aging, structural changes, design, and manufacturing errors in wooden, masonry, and reinforced concrete structures.
As a hard, waterproof, and chemical resistant joint filling material in the joints of floor and wall ceramic coatings that will encounter chemical and mechanical effects; pool, laundry, hospital, laboratories.
As a high-strength floor and wall paint.
In underwater productions.
It can be used to fill cracks and cavities in buildings, for any reason, to adhere or inject.
The most commonly used epoxy group is the group used as a floor covering.
The general features of epoxy surface coating applications can be listed as follows:
Resistant to chemicals.
It creates surfaces that are resistant to friction and abrasion.
It has a wide range of colors in decorative applications.
Easy to clean, hygienic.
A non-slip floor can be obtained by adding aggregate.
Resistant to oil and chemicals.
It is aesthetic.
Solvent free.
Epoxy is a product group generally used to protect, repair, and give a decorative appearance to concrete surfaces by forming a particulate coating plane. Because of these features, in a very wide area; It is used with increasing demand in the manufacture of durable, decorative, hygienic surfaces, has very high chemical and physical resistance, and is harmless to human health both in the application and in the application the next usage life. The need of the construction sector to turn to more scientific and technological methods day by day imposes the chance and necessity of preparing the ground for the products produced and applied with specialized scientific and technical staff.